The majestic beast, power unknown, breathless beauty, and offering wingless flight.  Hiding great stories untold.  Eyes wide with wonder and kindness, watching, waiting, and listening to be beckoned.  Ears perk at his sound....Through timeless valleys, over eternal peaks, faintly the knowing wind carries his call... in A KNIGHT'S ECHO  (LLC)

Author:  Teresa Tydings

FARM  Est. 1991

EQUINE BOARDING FACILITY

40+ years of equine experience

#  (864) 275-9915

** PLEASE VIEW  Brief Photo Album BELOW**

or add clipart from the palette below

We're located on Knighton Chapel Rd.

 in Fountain Inn, SC *Please see Map below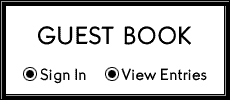 This page was last updated on: July 31, 2014




Catering to ALL disciplines, focus on Dressage:.

In Loving Memory: "My Sissy Bailey"

4/17/75 - 5/25/01 

(pictured at age 24 1/2)

If you are looking for an affordable home for your equine companion with personable care you've come to the right site!  Our facility is very neat, clean, and organized with well manicured pastures.

Along with breath-taking sunrises and sunsets all horses are afforded with the extra special care and attention that you expect for your equine. 24 hour security - Owner/Manager lives on premises. (*References available!).  Dressage / Riding Instructor available.  Natural Horsemanship Instructor available.

Our pastures are thick lush fescue & cross-fenced for gender specific turnout and pasture rotation.  All pastures are well manicured and fertilized twice per year, and drag-harrowed 1x per month.  All pastures have an abundance of shade trees!.  All fencing is electric (No barbed wire)

Current amenities include:Inside H&C matted wash stall (infrared heated in winter)

Barn Fly misting system

Lighted 50' x 100' training panel pen

Separate tack storage building for pasture boarders

        Outside matted wash racks with crossties & access to                                                                 electricity

New run-in sheds in pastures

Access to trailer to several hundred acres for riding 10 - 15 min trailer ride

​100' x 180'  lighted all weather footing - riding / jumping / dressage ring.

     with jump standards and rails (Ramm Vinyl Fencing).

Beautiful restroom facility for boarders.

BARN 8/5/2000:  Features 12' x 12' stalls & 12' center aisle, summer-cooling roof insulation and ridge vents for good heat escape and air flow.  Also 3 large rafter fans, overhead fans for stalls, sky lights, inside hot/cold wash rack (infrared heated in winter), and has rain gutters and downspouts to channel rain water away from the barn which is built on a raised pad!

The 12X12 Box Stalls feature horse safe "Tenderfoot" stall mats!

We are located 15 minutes from Simpsonville, 10 minutes - Ft. Inn, 10 minutes - Woodruff, 10 minutes - Gray Court, and only 25 minutes from downtown center of Greenville, SC.


All images and text in this site are copyright protected.